Safe and legal abortions for everyone!!
This year to celebrate International Safe Abortion Day we sent our favourite clinic here in Amsterdam a cake to celebrate their awesome work!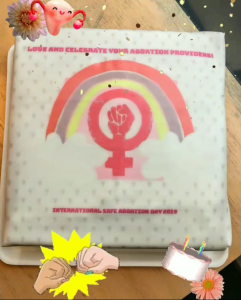 ???? ???? ????
September 28th was first celebrated in 1990 in Latin America and the Caribbean as a day of action for the decriminalization of abortion. The Women's Global Network for Reproductive Rights declared it as the International Day for Safe Abortion in 2011.
Join us in celebrating the abortion providers in your networks!!! Support the amazing people keeping abortions safe and legal for everyone!!